Regular price
$50.00 USD
Sale price
$25.00 USD
Unit price
per
Last Minute - Sale end in
Calculating...
Limited Stock! 1217 people are viewing this and 3427 purchased it.
View full details
Description
BEST GIFT FOR CHILDREN DURNING THIS FESTIVE SEASON
Have endless amounts of fun outside! This awesome toy looks like a ball, but it can actually be transformed into a flat UFO, which you can use as a Frisbee.
Who needs gizmos and gadgets when you've got a UFO Magic Ball to play with outdoors!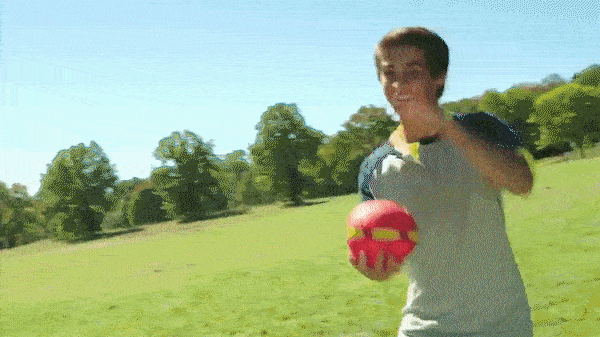 According to feedback from some customers, they don't know how to choose different types. In fact, just add the color you need to the shopping cart, and then go back and choose the color you need!
Now, let the children put the ipad, away from the computer.Refuse to TV, took the children to outdoor exercise together!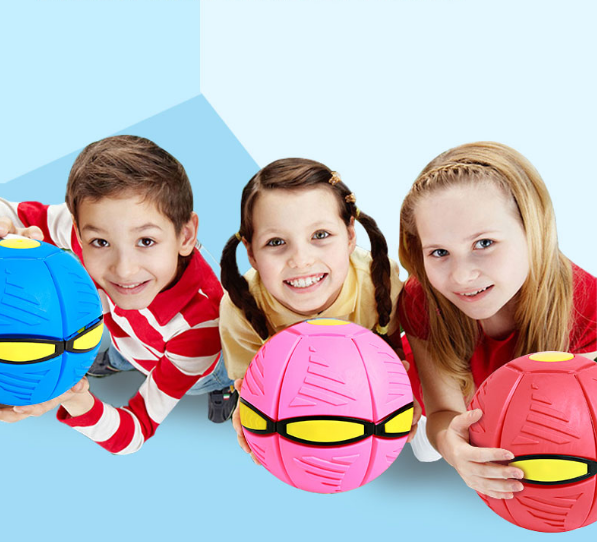 Child most like interacting with dogs,dogs the most like,good flexibility, not easy broken,training ability to respond to promote bone growth.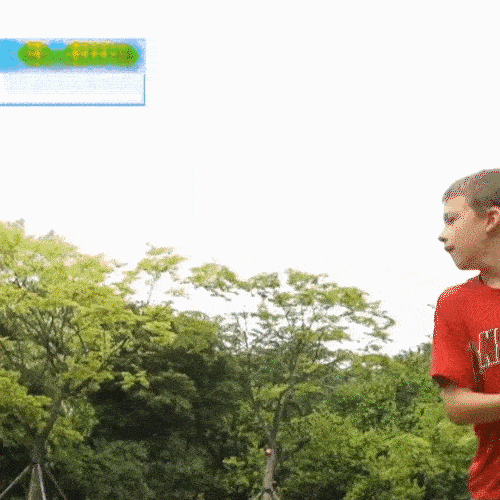 Super resistance to step on vent ball can stomp over and over again.Recover quickly a few seconds to restore our ball.When the disc form flies out for a few seconds, it will automatically return to a spherical state, so that it is easy to catch the ball with a small partner.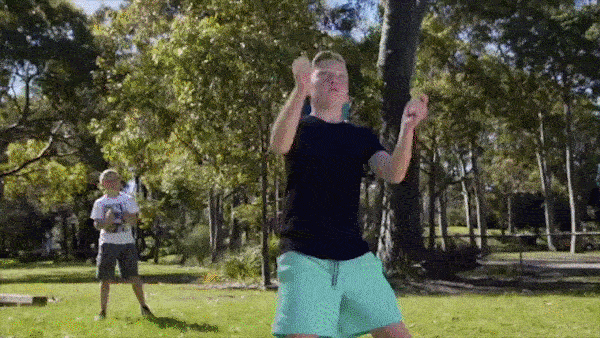 Easy to transport and store is easy to take with you for on-the-go fun. Just pack it flat and slide it into your backpack for after school fun with friends!
Main Features
Train responsiveness and promote bone development.
Change personality to make your child more lively and cheerful.
Enhance immunity to protect children's health.
Deformable flying saucer ball with light magic vent ball frisbee parent child toy.

Dogs favorite training toys can promote your relationship with your dog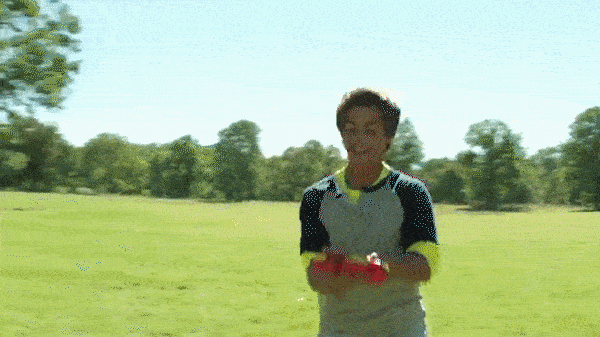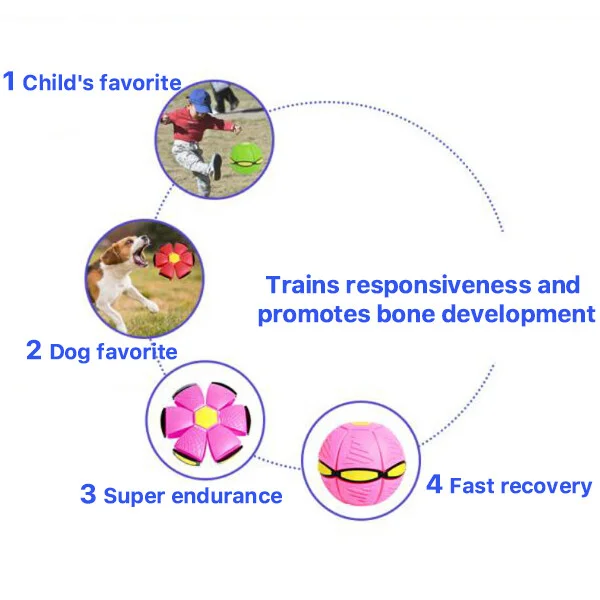 How to use
❌Side leads to trample link point of fracture
❌The people standing up on, can lead to chuck or base at the bottom of the fracture
✔The ball with their feet tread the round yellow area, sucker is live
✔The children also can use both hands gently pressed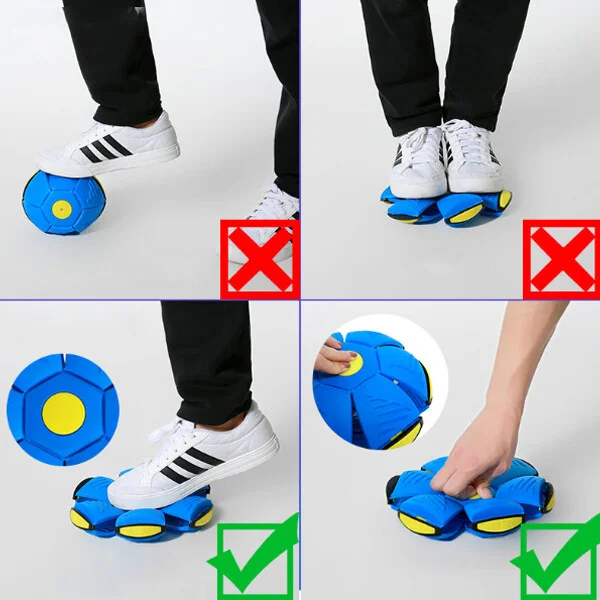 Premium material: This toy is made of non-toxic materials to ensure your child can play and chew safely.
Parent-child game: deformation UFO ball with lights magic vent ball Frisbee deformation ball parent-child children's toys Perfect companion: When you are not around, your baby's perfect companion is also a good interactive toy.
No deformation: This product is made of natural rubber, which is comfortable and soft, does not hurt people, and is not easily deformed.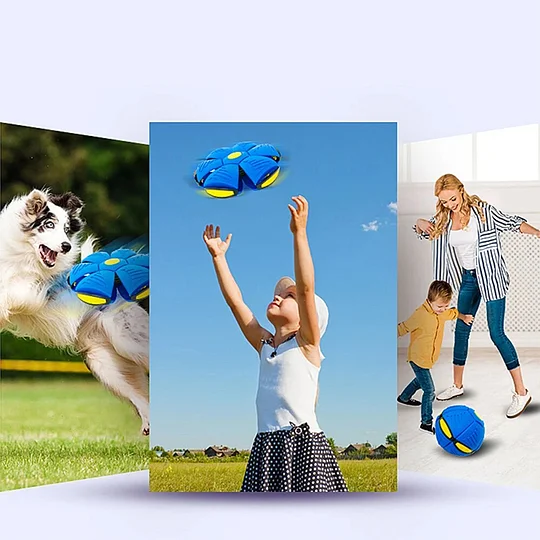 Product Specifications
Material: ABS
Color: Blue, Red, Green
Weight: 300g
Size: 21.5*26.5CM
Style: With three lights/Without lights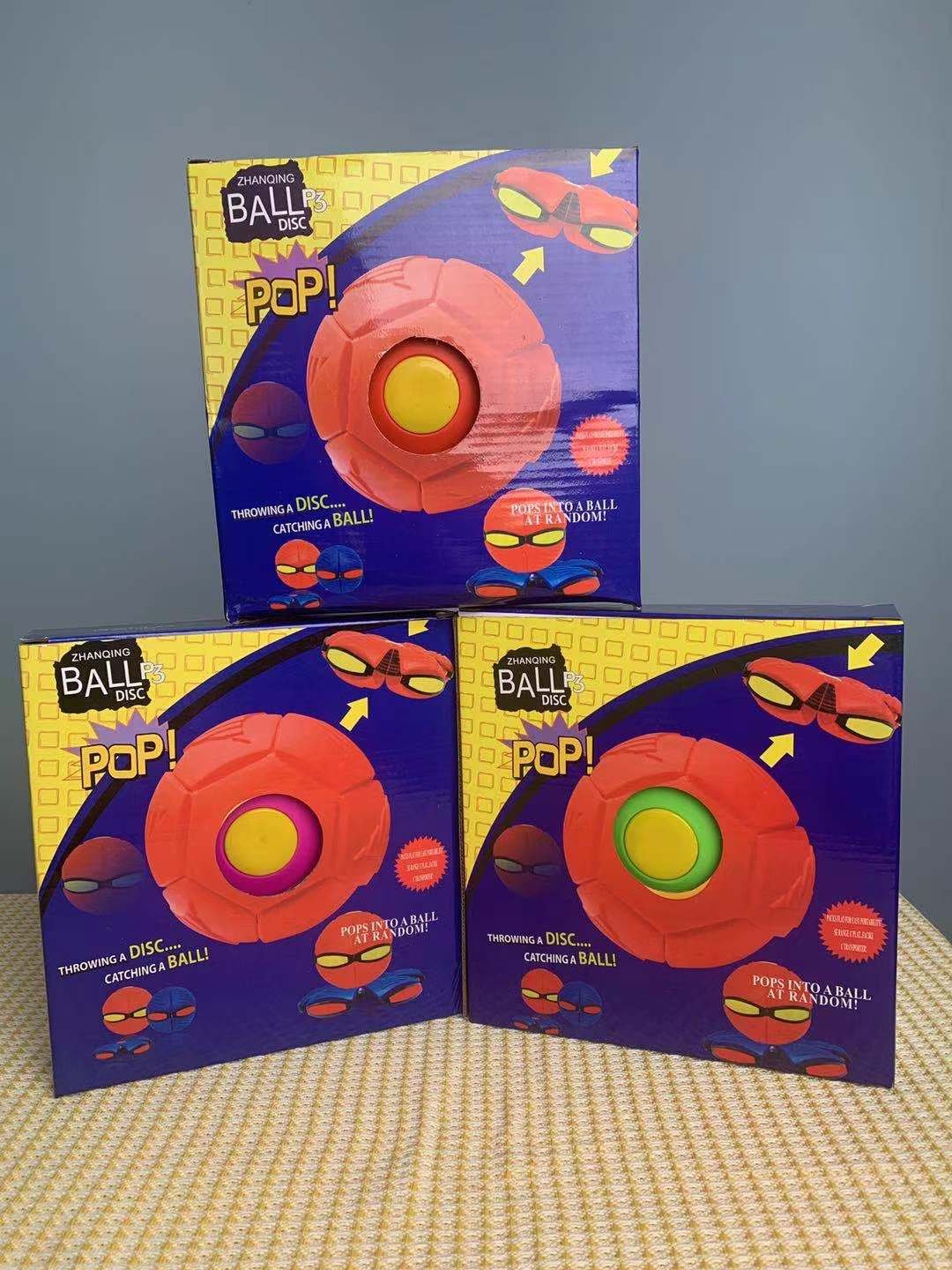 Shipping Policy
We stand by our product quality. If you are not pleased with your purchase, we offer a 7-day quality guarantee on all products. If you have any additional questions or would like to request return, refund, exchange, feel free to contact us at support@piloltd.com
Learn more about our return, refund, and exchange policies at support@piloltd.com.
Order processing & shipping time within 3-5 days, and delivery time within 14-21 business days from shipping date. During high volume periods, the processing time may take an additional 2-4 business days . Learn more about shipping FAQs at support@piloltd.com
On average, the shipping fee is $4.96 per unit. However, shipping fee may vary due to promotional activities. Please visit the checkout page to obtain your final shipping charges.